Documentary

A Loving Friend
– Dark Arts
          Watch 'A Loving Friend' complete documentary
Media response to 'A Loving Friend':
Media Links: Radio

 ABC Radio National – Late Night Live with Phillip Adams-12 Aug 2009
 ABC Radio National – The Law Report with Damian Carrick- Nov 2008

3AW Derryn Hinch Drive Program- July 2009
ABC Radio Queensland – Steve Austin- 11Nov2010
ABC Radio National – Artworks with Amanda Smith-30Nov2008
Media Links: Print
Creators of Beauty are Capable of Ugliness – Clive Hamilton Sydney Morning Herald 11Jan2010

Bartender Make it Double Standard – Andrew Bolt – Herald Sun 17Dec08
Artists Fail to Admit Friend was a Pedophile, Filmmakers says – Rosemary Sorenson – The Australian 26Nov08
Dark arts – The other side of Donald Friend – Panaroma Cover  Canberra Times-  by Sally Pryor- 26-10- 09

Myopia of Friend's Friends – Frank Campbell – letter to editor The Australian 27Nov08
The Artful Complexity of Pedophilia – by Virginia Hausegger National Times – 7 Nov 09
Polanski's Past Catches Up by Phillip Adams – The Australian 6 Nov 09
SEXUAL ABUSE OF MINORS BY ELITE ARTISTS IS NOT SEEN AS CRIMINAL ACTIVITY
Historically & Currently – pedophilia and sexual exploitation by any other name
Sadly I have diminishing respect for the many educated people within the elite of our arts communities who have double standards towards the artist pedophiles they happily promote.
Take the case of the recently released 'The Diaries of Donald Friend' – where Friend wrote openly in his diaries of sex with indigenous and islander children as young as 10 years of age.  The National Library of Australia published these important diaries lauding Friend and his genius,  while positively refusing to recognise the dark, criminal side of Friend's behavior.  In fact denying he was a pedophile at all.
To deny this dark side is absurd and is doubly damaging to the victims and to historical truth.
The unwillingness of influential people in authority to confront the truth about prominent figures such as Friend, continues to perpetuate the historical and contemporary divide between the hated, despised 'ordinary pedophile' and the caring, 'culturally nurturing artist pedophile'.  The outcries for protection of the fugitive child rapist – famed film director Roman Polanski –  is a recent case in point.

In my current documentary – 'A Loving Friend' – I look at the disturbing attitudes around Donald Friend and other western artist pedophiles on the island of Bali, together with examining the historical mythology of the sexually compliant island child.
A Loving Friend – where the artist inhabits a different moral landscape
Done Bali  – Documentary, 60 min
"Prime Ministers, presidents, pop stars and poets have all done Bali."  Kerry Negara took her film crew to Bali in 1992, and in a ground breaking documentary interviewed for the first time, local Balinese about the traumatic history of their so called paradise island.
She did not find Nehru's, morning of the world, but rather an anxious society juggling the complexities of having one foot in the ancient world and one foot in the modern, in a constant struggle for day to day survival.
'Done Bali' unravels the spin and exposes the vested interests that created the myth of Bali as a paradise during the most traumatic century the Balinese had endured  the 20th century.
Australian historian Dr Adrian Vickers with Balinese academics Degung Santikarma, I.B. Palguna and  Putu Suasta, trace the political manipulations of the early 20th century where bizarrely, in the colonial European imagination, Bali went from being a savage island to a paradise island almost overnight.
The elderly I.B. Rupa gives first hand reports of of the suffering endured by himself and his family in Bali during these same 'paradise years' – the harsh Japanese invasion of the second world war that saw food supplies diminish, volcanic eruptions and natural disasters on a grand scale, poverty and social unrest in the 1960's, the bloody communist purge of the 1960's where an estimated 80,000 Balinese were murdered…
In Ubud, the so called cultural heart of Bali, Kerry finds the disempowered aristocracy busily reinventing itself to take advantage of the financial boon of cultural tourism, while in the beach areas of Kuta, Legian and Seminyak a highly competitive group of expat manufacturers are partying and playing hard, creating havoc in their corner of paradise.
Meanwhile the tourists are in a daze with the golden flowers, the incense and the amazing surf. Through their eyes its all a happy paradise, where every child is a dancer and every farmer an artist.
In an era of mass tourism many vested interests rigidly protect this highly lucrative, saleable image of a cultural paradise – at the expense of truth.
While paying tribute to a resilient island people and a stunning tropical environment 'Done Bali' will forever change the way you see this paradise island.
When Done Bali first premiered on SBS Television it was screened three times in one month due to audience demand and record breaking ratings – such was the shock of the truth to Australians who knew so little of the island they had visited so often.
Done Bali continues to screen internationally and is on curriculum lists around the world.
PURE SOUND – The Gyuto Monks of Tibet
Feature Documentary limited screenings in Australian cinemas nationally July 2012 & June 2013
Director: Fine Eye Productions         
Producer: Kerry Negara
The intriguing and creatively beautiful practise of the Gyuto monks 

'BITTER ROOT'   (MATO OPUT)

The Lord's Resistance Army & Traditional Justice
Documentary
What do you do when your children have been kidnapped & brutalized by a cruel rebel army and turned against you? In a country fragmented by a war of terror on its civilians, the war is easing and the children are now coming home. They are being offered amnesty from their government, but they do not have amnesty from their troubled communities who bore the savagery of their forced crimes.
The Acholiland elders in north Uganda, desperate for healing and reconciliation, are pinning their hopes on traditional justice to guide them out of the darkness.



Hinchliffe family, Tommy Woodcock and the Pharlap Legend
For the first time my family tell their story of their enduring relationship with one of Australia's most loved horse racing trainers, Tommy Woodcock, strapper to the legendary Phar Lap .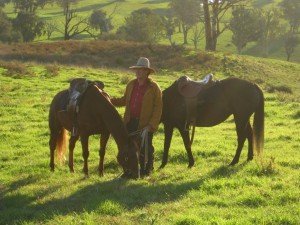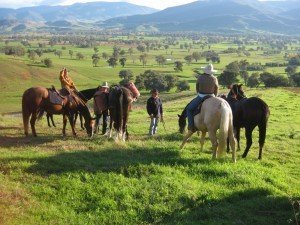 This part of the shoot was in the magnificent country of the Kiewa Valley in Victoria's high plains – at David Tretherson's stunning property 'Springbank'.

Shooting Tommy Woodcock's gentle horse handling skills in action,  stories about the legendary Pharlap – and a young race horse 'Irish' being handled for the first time.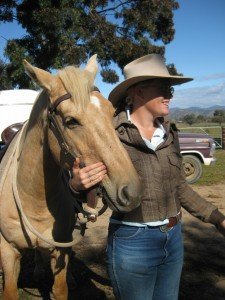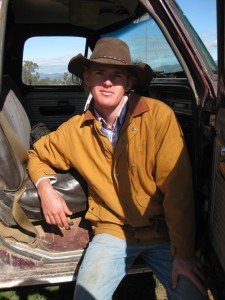 Hayley, Hayden & Wayne Hinchliffe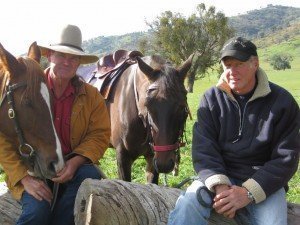 Wayne & David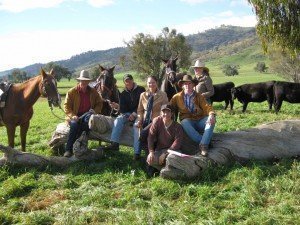 Crew shot. Looking pretty good considering the 0 degrees 4am start!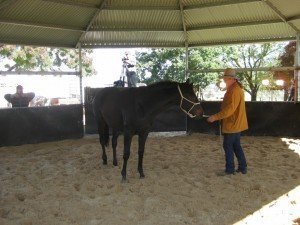 Wayne & Irish in the round yard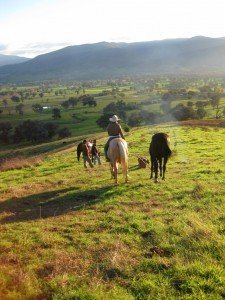 Heading home
 STVDIO – A NEW ARTS CHANNEL LAUNCHING ON FOXTEL
March 2010 – STVDIO profile: David Hobson who works cross a  diverse music landscape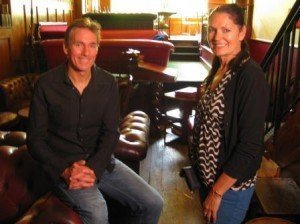 March 2010 – This week I had the enormous pleasure of directing a profile piece on the renowned Australian singer David Hobson, together with an assortment of program intros for Foxtel's new arts channel STVDIO, launching in April.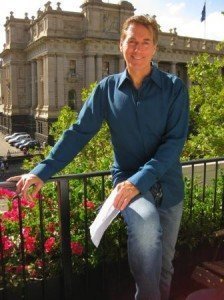 Shooting around the beautifully eclectic surrounds of the Melbourne Supper Club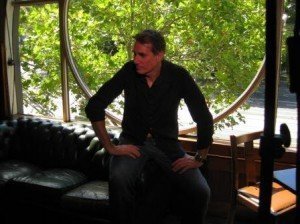 and its rooftop Siglo Bar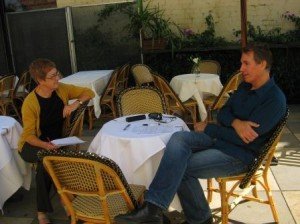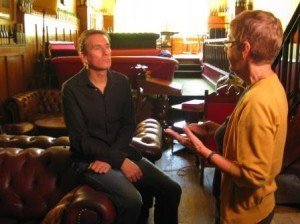 Made all the easier   with STVDIO Executive  Producer Margaret Murphy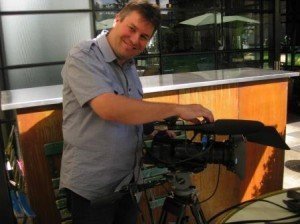 and D.O.P. / Editor Jerome Pelletier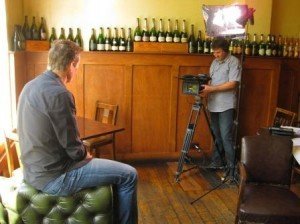 together with a jaunt down to St Kilda Pier
and then  across to rehearsal with Marina Pryor for 'Australian Music Events'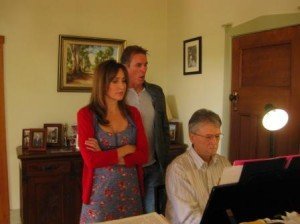 and up and over to Bella Sisters Espresso café in Glen Iris.. phew!…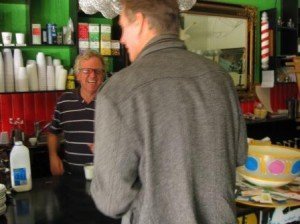 Melbourne turned on perfect autumn sunshine.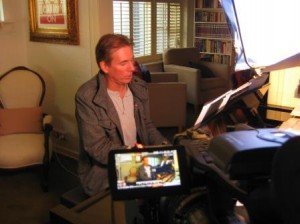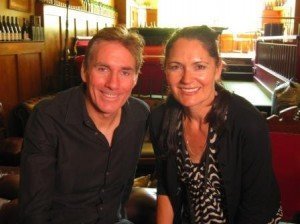 The crew all  agreed that David's voice in full song was quite amazing to be in the presence of – very special
SUN TZU WAR ON BUSINESS  – TV SERIES
A business mentoring series for BBC World / Channel News Asia Pan Asian Co Production.
October 2009 – January 2010
I am re surfacing after an intense period of working on the Australian episodes of Sun Tzu War on BusinessA2KMedia for The Right Angle Media, Singapore. We finished shooting on Friday. produced in Melbourne by
This presented a fun yet serious opportunity for business owners to undergo an overhaul of their companies, to turn things around according to the principles and strategies of the ancient Chinese warrior Sun Tzu in 'The Art of War'.
I was given a brief by the series producers to research businesses, and the particular challenges they faced. I needed compelling characters who would allow us to enter with them, into the world of their trade. I also needed the on screen expertise of two dynamic Australian CEO's. I was mindful of casting the right mix of personalities who would complement each other in the mentoring process.
The Host – Sun Tzu's charming host is James Sun who broke new ground as a rare Asian face on prime time US television as the runner up on Donald Trump's The Apprentice. Featured business personalities – Witchmount Winery MD – Tony Ramunno, Zak's Surfboards MD – Zak Koniaris, Ash Hunter – CEO Hunter Five Group, Matt Rockman – Co-Founder Seek.
Sun Tzu War on Business can currently be seen on Channel News Asia and later on BBC World.